AFNI version info (afni -ver): AFNI_23.0.04 'Commodus')
Greetings,
I am using the RBA program but have found some issues incorporating the standard error into this analysis.
I ran a 1st-level using afni_proc, from which I obtained stats files. Using 3dROIstats I extracted, for each region, the coef, t-value, and f-value for my regressor of interest.
I divided the coef by the t-value to obtain the standard error, and then took its absolute value (as some values were negative).
My brms model is Y ~ Group + (1| Subj) + (Group | ROI). When including the standard error it becomes Y| se(se, sigma = TRUE) ~ Group + (1| Subj) + (Group | ROI).
I ran some prior predictive check on these models. The first one looks reasonable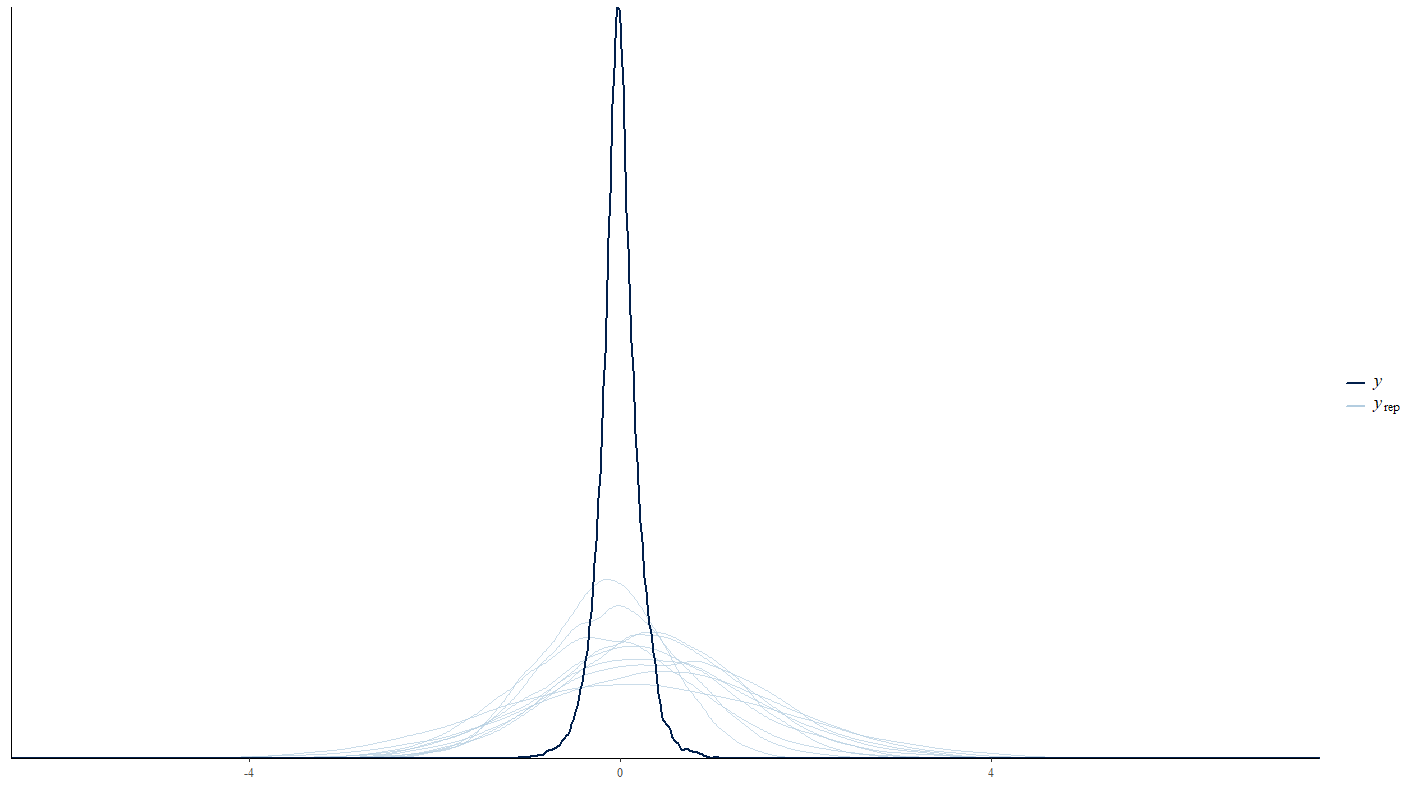 However, when I include the standard error something strange happens and I get the following: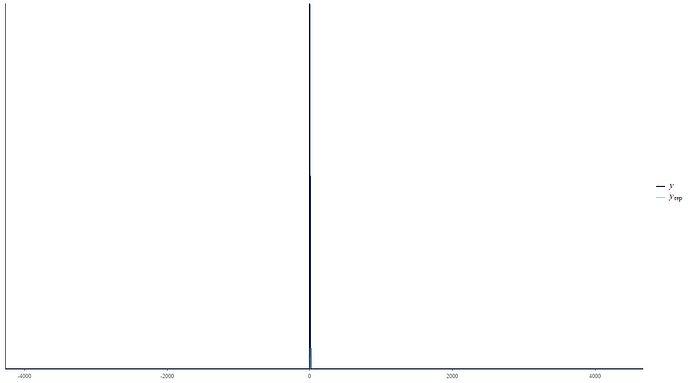 If I zoom in the x-axis: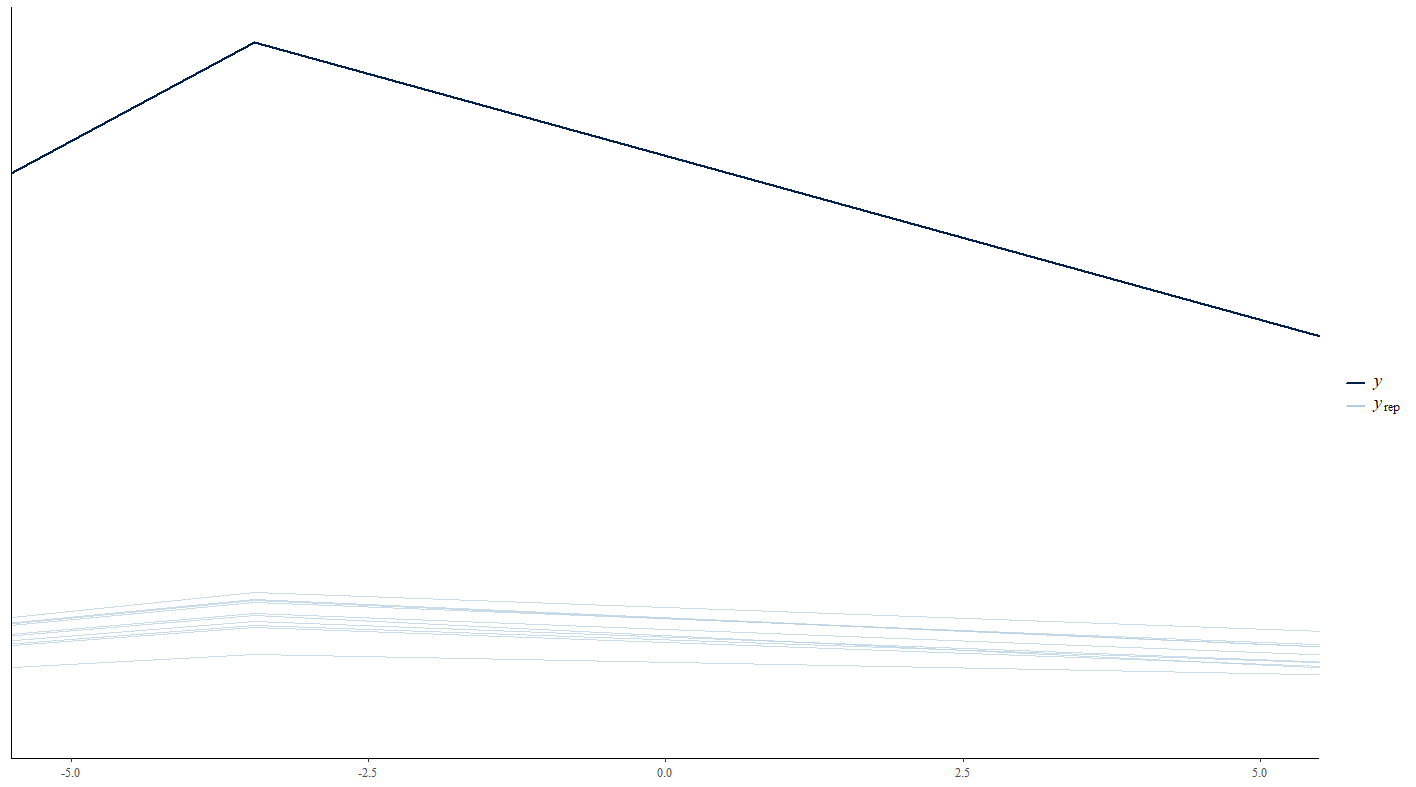 Any ideas on where things might have gone wrong?
Cheers,
Vasco